Different Types Of Computers
Servers And What They Are For
Server usually refers to a computer that is dedicated to providing one or more services. For example, a computer dedicated to a database may be called a "database server". "File servers" manage a large collection of computer files. "Web servers" process web pages and web applications. Many smaller servers are actually personal computers that have been dedicated to provide services for other computers. A server is expected to be reliable (e.g. error-correction of RAM; redundant cooling; self-monitoring, RAID), fit for running for several years, and giving useful diagnosis in case of an error. For even increased security, the server may be mirrored
Different Kinds Of Computers

Supercomputers: A Supercomputer is focused on performing tasks involving intense numerical calculations such as weather forecasting, fluid dynamics, nuclear simulations, theoretical astrophysics, and complex scientific computations. A supercomputer is a computer that is at the front-line of current processing capacity, particularly speed of calculation. The term supercomputer itself is rather fluid, and the speed of today's supercomputers tends to become typical of tomorrow's ordinary computer. Supercomputer processing speeds are measured in floating point operations per second, or FLOPS. An example of a floating point operation is the calculation of mathematical equations in real numbers. In terms of computational capability, memory size and speed, I/O technology, and topological issues such as bandwidth and latency, supercomputers are the most powerful, are very expensive, and not cost-effective just to perform batch or transaction processing. Transaction processing is handled by less powerful computers such as server computers or mainframes. They are mainly kept in a cool environment for proper functions.
Mainframe Computers: The term mainframe computer was created to distinguish the traditional, large, institutional computer intended to service multiple users from the smaller, single user machines. These computers are capable of handling and processing very large amounts of data quickly. Mainframe computers are used in large institutions such as government, banks and large corporations. They are measured in MIPS (million instructions per second) and respond to up to 100s of millions of users at a time.
Minicomputers (midrange computers): Minicomputers (colloquially, minis) are a class of multi-user computers that lie in the middle range of the computing spectrum, in between the smallest mainframe computers and the largest single-user systems (microcomputers or personal computers). The term superminicomputer or supermini was used to distinguish more powerful minicomputers that approached mainframes in capability. Superminis were usually 32-bit at a time when most minicomputers were 16-bit. The contemporary term for minicomputer is midrange computer, such as the higher-end SPARC, POWER and Itanium-based systems from Oracle Corporation, IBM and Hewlett-Packard.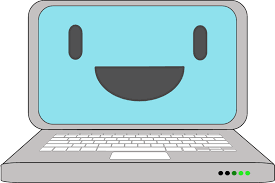 Cost
Supercomputers cost around 100 million because they are used for movies, special effects and editing
Mainframe computers cost around 100,000 because they are used for large businesses
Mini computers cost less then 100,000 because they are used for schools and small office companies
To learn more HTML/CSS, check out these tutorials!